About
The global aim of the Ohio GDM Postpartum Care Learning Collaborative is to increase knowledge of GDM, the association between GDM and T2DM, and improve health outcomes among Medicaid women with a history of GDM.  By engaging prenatal healthcare providers and primary care providers, our goals are to: 
Improve prenatal education related to GDM, and to increase postpartum education and screening for T2DM among women with GDM, and

Improve the rate of assessments done for women at high risk for T2DM, and to increase the rate of T2DM screenings among women with a history of GDM or at risk for T2DM.
To achieve these goals, the project employs quality improvement methodology to identify, test, and share best practices for improving prenatal education, timely screening for GDM and follow up screenings for T2DM, postpartum visit rates, and postpartum care coordination between OB/GYNs, Diabetes Educators, and Primary Care Providers. Several resources have been developed to date including clinical provider toolkits, consumer resources (English, Spanish, French, Somali and Arabic), educational presentations, data analysis and feedback, and quality improvement tools.
Learn more about our project!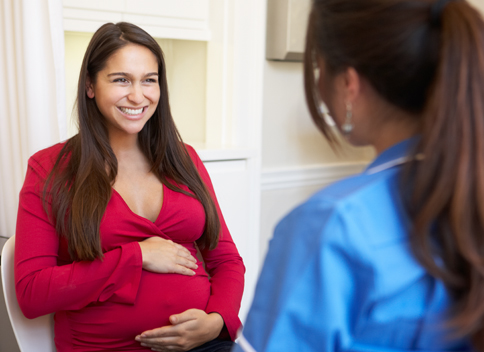 ODH Collaborative
The ODH Collaborative Team is a collection of healthcare and epidemiology experts from the Ohio Department of Health working together to improve the health of women with GDM. The mission of the group is to prevent, delay or diagnose earlier, type 2 diabetes among women with a history of gestational diabetes mellitus.
The ODH Collaborative was formed with the goals of:
1. Ensuring all women of child-bearing age in Ohio are educated about the risks of GDM and T2DM and have access to preventive and treatment services for GDM to reduce their risk of developing T2DM.
2. Ensuring health care practitioners in Ohio provide preconception, postpartum, and ongoing care for women to prevent gestational and T2DM. The plan is to increase awareness and knowledge through presentations, written materials, and continuing education.
3. Enhancing the understanding of the epidemiology of gestational diabetes and T2DM among Ohio women of reproductive age using the data to inform messaging.
For more information, please visit our Providers section to review available project resources.