Contact Us
We would love to hear from you. Please fill out the form below for questions or comments.
If you have trouble accessing this page and need to request an alternate format, please contact Nadine Wise at nadine.wise@osumc.edu.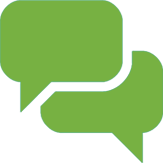 We appreciate your questions…let us know how we can help!
If you are interested in learning more about how you can be part of the Ohio Gestational Diabetes Postpartum Care Learning Collaborative or have questions on the available resources, please contact us! A project team member will respond within two business days. If you are a mom-to-be that has a question about GDM or Type 2 Diabetes, we encourage you to ask your doctor.