Moms to Be
Gestational diabetes (GDM) can happen during pregnancy and it means that your blood sugar is high. If you have GDM, you can take care of yourself by eating healthy and being active. Sometimes women with GDM can also get Type 2 Diabetes. It is important you talk to your doctor or midwife about what you can do to prevent Type 2 Diabetes and get tested for it after you deliver your baby. To learn more, please click on the Consumer Toolkit. You can learn about:

Foods that are good for you and your baby

Exercises that you can do while pregnant

How to check your blood sugar

Breastfeeding and its benefits

Getting tested for Type 2 Diabetes after your deliver your baby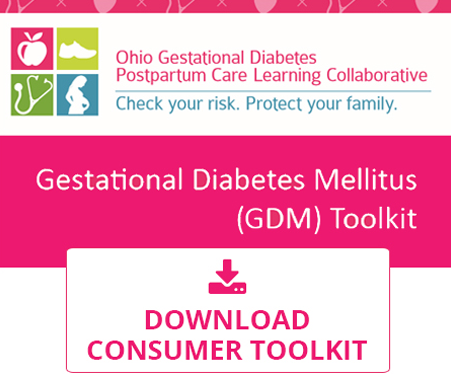 Check my risk

protect my health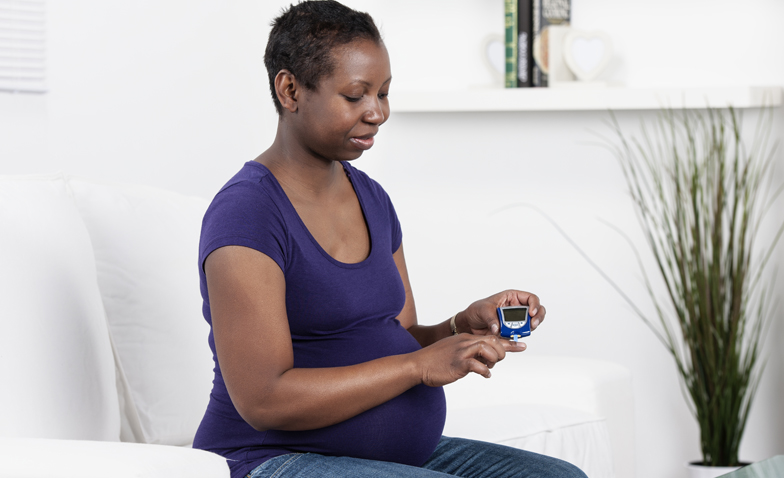 CHECK YOUR RISK, PROTECT YOUR HEALTH!
It is important to have a healthy baby, but also to be a healthy mom! To learn more, please click on the pictures below.

Gestational Diabetes Resources
Your doctor will give you a test when you are 5 to 6 months pregnant to see if you have gestational diabetes. Sometimes they might give it even earlier if you are at higher risk for getting it.

T2DM Resources
Did you know that gestational diabetes does not go away after you have your baby? It can cause you to get Type 2 Diabetes.
Over
50%

of moms who have gestational diabetes during pregnancy will develop Type 2 diabetes before their child is 10 years old.