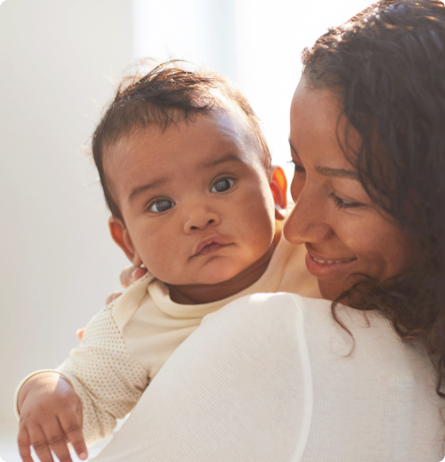 Gestational diabetes (GDM) can happen during pregnancy and it means that your blood sugar is high. If you have GDM, you can take care of yourself by eating healthy and being active. Some women may also have to take medicine to manage their GDM during pregnancy. 
Some women with GDM will go on to develop type 2 diabetes, a chronic condition that affects how your body processes sugar or glucose. It is important you talk to your healthcare provider or midwife about what you can do to prevent Type 2 Diabetes and get tested for it after you deliver your baby. To learn more, please click on the patient resources. You can learn about:
How to pick foods that are good for you and your baby
Exercises that you can do while pregnant and after you delivery your baby
How to check your blood sugar
Breastfeeding and its benefits
Getting tested for Type 2 Diabetes after your deliver your baby
Preventing Type 2 Diabetes
---
Over 50% of moms who have GDM during pregnancy will develop Type 2 diabetes before their child is 10 years old. By getting active, losing weight, and eating healthy - you can prevent or delay your chances of getting type 2 diabetes. Joining a Diabetes Prevention Program (DPP) is a proven way to support those who want a healthy lifestyle change.
Am I at Risk?
Take a short quiz to find out your chances of getting type 2 diabetes. Provided by the CDC.